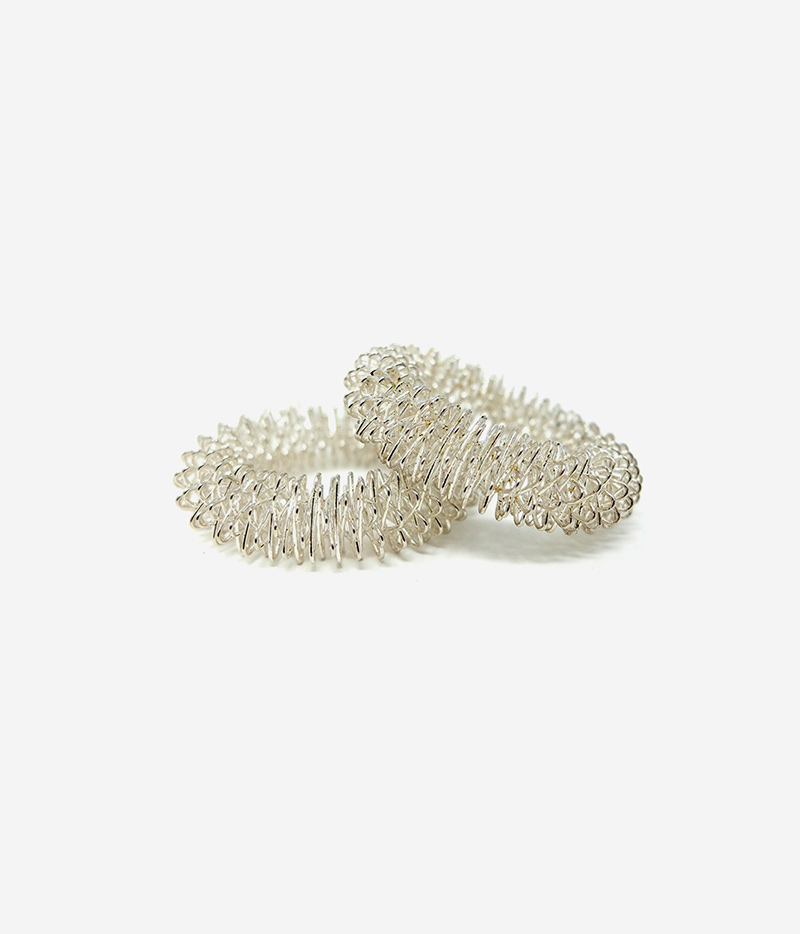 TAXES INCLUDED
The Auramat® self-massage bracelet stimulates peripheral micro blood circulation thanks to the micro tips that act on the nerve endings, relaxing the tissues, reactivating circulation and promoting peripheral return.
Sore arms, rheumatic diseases and stiffness or tingling in the fingers, used several times a day on break from the computer, after practicing from a handwork, a musical instrument, before or after the practice of Yoga or Pilates, in the evening before going to sleeping as an analgesic exercise helps remove pain and fatigue.
The Auramat® self-therapy cuff is comfortable, light, durable and effective.
Only logged in customers who have purchased this product may leave a review.